---
HCYP currently conducts baseball, basketball, and softball youth sports programs. HCYP is collaborating with the Howard County government for ways to expand the current number of fields at Kiwanis-Wallas Park to include five additional fields and a field house.
---
In over 60 years of providing the greater Howard County region with the best youth sports programs in America, HCYP showcases its ideals through philanthropy:
HCYP has never turned away a child due to financial limitations;Each spring HCYP hosts the Special Olympics
HCYP continues to financially support numerous other non-profit organizations around the greater Baltimore-Washington area
---
The Howard County Youth Program (HCYP) is a non-profit organization dedicated to providing a forum for the youth of Howard County to participate in organized sports programs. HCYP's sports programs (baseball, basketball, and softball) are run completely by volunteers and have the following goals:
To provide the skills necessary to compete safely and competently in an organized sports program
To teach and demonstrate the fundamentals of good sportsmanship and fair play
To provide a social activity for Howard County and the surrounding areas, which is safe and wholesome for both players, their families, and the larger community
To maintain and improve the Kiwanis-Wallas Park for use by participants of HCYP, their families, and the community of Howard County, as a social and recreational facility
---
Relationship with Howard County
HCYP is not funded or managed by Howard County and is a completely independent, nonprofit, youth sports organization. HCYP's Kiwanis-Wallas Park is owned by Howard County and has been leased to HCYP for youth development activities. The Howard County Department of Recreation & Parks oversees HCYP's management of Kiwanis-Wallas Park. HCYP manages, maintains, and improves Kiwanis-Wallas Park entirely from its operating budget. Capital improvement funding has been provided by both Howard County and HCYP, but the fields are solely maintained by HCYP.
---
Baseball: The Early History of HCYP
What is now known as Howard County Youth Program took form via discussion at the Ellicott City Times newspaper on Main Street in Ellicott City, Maryland. Charles Gerwig, the Editor of the Ellicott City Times, two Ellicott City Times' employees, Keith Fisher and Harry Walker, and Earl Maisel initially talked about a youth baseball league in 1950. The discussion motivated the men to travel to Williamsport, Pennsylvania to meet with the founder of Little League Baseball, Carl Stotz, on a Saturday morning in February 1952.
Upon their return, the initial group of founders decided to form their own league and called it Howard County Little League. The first season had 60 boys registered between the ages of 8 and 12. Tryouts were held on a Saturday morning in March 1952, at the Ellicott City Junior High School (now known as Ellicott Mills Middle School) baseball field. For the initial season, four teams were formed: the Phillies, Yankess, Dodgers, and Red Sox. The games were played on a baseball field located at the intersection of St. John's Lane and Route 40 (current the site of St. John's Plaza) in Ellicott City.
Carl and Charlotte Hardman Myers owned the initial site. The couple ran a motel called Hardman's Motel. For a number of years, the opening day ritual included a parade down Main Street in Ellicott City, complete with all the players, school bands, fire trucks, and a military band from Fort G. Meade.
Anton Wallas owned acres of land on Maryland Route 144. Wallas wanted to donate approximately 11 acres to Howard County for the development of a park. Wallas' condition for this donation were that his numerous cats would be taken care of. Howard County would not accept the condition, but the Kiwanis Club of Ellicott City did. Wallas wound up donating the property to the Kiwanis Club for the "use of the children of Howard County.
One day during 1953, a tractor-trailer ran off Route 40 and directly across the St. John's Lane ball field. Fortunately the field was not being used that day, but for safety reasons, it was decided to move the Howard County Little League to Wallas Park. The Howard County Little League officially moved to Wallas Park during the 1954 season. Wallas Park initially had two ball fields: one small field where the outfield section of Field No. 6 currently resides and another smaller field at the present site of Field No. 5. The 1954 season brought an increase to the total number of teams to 8. Wallas and his wife lived the remainder of their years at 10455 Fredrick Road, the current site of Kolache Kreations, where they ran a Sunoco Gas Station and sold beer, soda, hot dogs, sandwiches, and candy. For a brief time, this site served as the HCYP concession stand.
During the early 1990's, the Kiwanis Club determined that owning Wallas Park was no longer in their financial best interest. After several Executive Board meetings between HCYP and the Howard County government, it was determined that Wallas Park would be purchased by Howard County and leased back to HCYP.
---
Our Park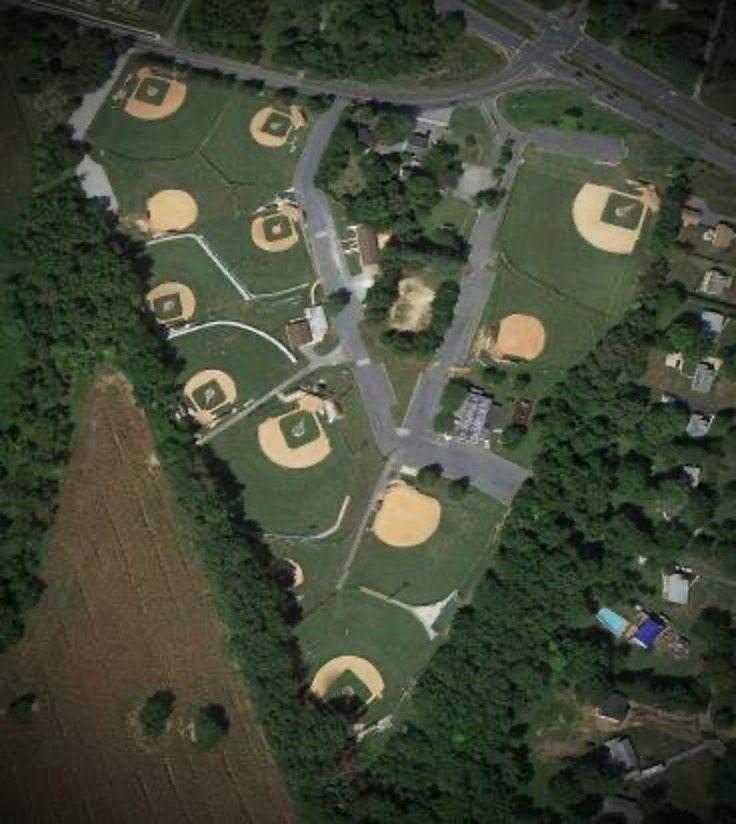 ---
HCYP's Baseball Complex and Headquarters: Kiwanis-Wallas Park
HCYP is fortunate to have exclusive use of the exceptional baseball and softball facilities at Kiwanis-Wallas Park (KWP) in Ellicott City, Maryland.
KWP has 9 baseball fields of varying diamond size, including five lighted fields. KWP's baseball fields all have grass infields and raised dirt mounds providing a high quality game experience for our baseball players. KWP has 3 softball diamonds, of which two are lighted.
KWP's fields are maintained at a high level and are the best conditioned fields in Howard County. Fences surround almost all fields and covered dugouts are part of each field offering. KWP also has three batting cages for the use of all HCYP programs. KWP also offers clean restrooms and a grill and snack bar that is open during most games. The covered pavilion next to the snack bar provides a shady place to enjoy a meal, have a team meeting or party, or just relax.
Coming to KWP is a great experience not only for the players but for all family members.
Address: 3300 Norberts Way, Ellicott City, Maryland 21042
---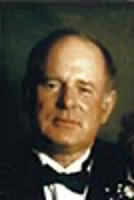 The Story of Norbert O'Donnell
Norbert O'Donnell began raking and chalking fields and cutting grass at the 17-acre Kiwanis-Wallas Park in 1978 and made it his personal mission so kids would have a great place to play. At times, he spent 50+ hours a week there, in addition to holding down a full-time job. He cut the fields late at night by the headlights of his tractor, filled potholes, laid sod, spread fertilizer, put up nets, mended fences and carefully prepared the baseball mounds. Sadly, in 1996, Norbert suddenly passed away. In his honor, the roadway that goes through the Park is known as Norbert's Way.
Read the rest of the story in the Baltimore Sun.